Artrageous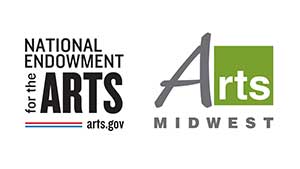 This engagement is supported by the Arts Midwest Touring Fund, a program of Arts Midwest that is funded by the National Endowment for the Arts, with additional contributions from The Ohio Arts Council and the Crane Group.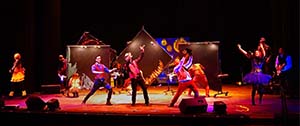 IMAGINE an artist creating a masterpiece before your eyes in mere moments.
With a palette that also mixes captivating vocals, intricate choreography and exciting audience interaction – Artrageous takes you on a unique visual journey packed with wild inspiration, creativity and fun!
The Artrageous troupe of artists, musicians, singers and dancers pay tribute to a variety of art forms, pop icons and musical genres culminating in a gallery of fabulous finished paintings. The result? A one of a kind crossover experience!
The signature of the Artrageous Troupe is interaction and engagement, so be prepared to be a part of the show!
#artsmidwesttouringfund
We are frequently adding great programming, doing ticket giveaways and much more, so stay connected with us!
Without the generosity of The Midland Theatre family and friends, we would not be what we are today. There are a number of ways you can be a part of something very special here at The Midland Theatre.
Kroger Rewards
Kroger will donate to The Midland Theatre every time you use your Kroger Plus Card!
Annual Fund Donation
Become an Annual Fund Member of $100 or more and gain ticket access before the public.
Amazon
Shop on Amazon.com using this link and Amazon will make a donation to The Midland Theatre.