We are frequently adding great programming, doing ticket giveaways and much more, so stay connected with us!
Without the generosity of The Midland Theatre family and friends, we would not be what we are today. There are a number of ways you can be a part of something very special here at The Midland Theatre.
Kroger Rewards
Kroger will donate to The Midland Theatre every time you use your Kroger Plus Card!
Annual Fund Donation
Become an Annual Fund Member of $100 or more and gain ticket access before the public.
Amazon
Shop on Amazon.com using this link and Amazon will make a donation to The Midland Theatre.
Clint Black
Opening performance by Bryan Lewis
March 12, 2016 @ 8:00pm
Tickets: $67-$47 (some ticketing fees may apply)
Buy Tickets Online or call 740.345.5483
Please note, tickets purchased out of state will be held in Will Call for pick up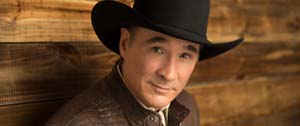 "To me, it's only a 'comeback' in that I'm putting out something new," says the award-winning singer-songwriter. "As someone who has never stopped working, I don't see me as having gone away, as I tour extensively, write and produce for television, films as well as other artists."
During his hiatus Black was courted by the majors (labels). All of them wanted him to sing other writers' songs, but Black insisted on writing his own, as well as to being his own producer.
"I really don't want to conform to what other people think I should be doing with my music," he says, bearing no ill will to major music corporations. "Instead, I'll take my chances just being me. So I ended up just walking away from those opportunities. Our journey took us to Thirty Tigers Records, where I really feel I can be myself."
Black's On Purpose compiles a strikingly diverse group of his self-produced songs. His ballads "Only One Way to Live," "Stay Gone," "Breathing Air" and "The Last Day" have never cut deeper, while his spirited "Beer" and "Better and Worse" are among the most upbeat songs he has ever crafted. "Time For That," "Doing It Now For Love" and "Summertime Song" are catchy examples of how groove-soaked his music can be.
The lilting "You Still Get to Me" marks Black's third duet with his wife, actress Lisa Hartman Black. "Calling It News" is a wry, topical statement. "The Trouble" is colored by Australian slang.
These new songs continue a stellar career. To date, Clint Black has sold more than 20 million albums worldwide and racked up 57 charted singles, 31 top-10 hits and 22 number-one smashes. Recordings such as "A Better Man," "Killin' Time," "Like the Rain", "When I Said I Do" and "Nothin' But the Taillights" have led to honors from from the Country Music Association, The Academy of Country Music, The Grammys, and the American Music Awards, as well as membership in the cast of the Grand Ole Opry.
Bryan Lewis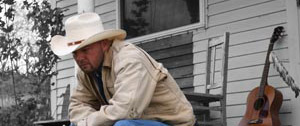 Bryan Lewis is country; from the brim of his hat, to his well-worn boot heels. Born and bred in the hinterlands of Ohio, Bryan grew up at wide place in the road called Wilkin's Corner. His bloodline, however, flows out of the music-haunted hills of Kentucky . Young Bryan's musical bent showed itself early as he roamed the dirt roads and hayfields of Wilkin's Corner with a transistor radio pressed to his ear getting his country education from "professors" with names like Haggard, Jennings, and Jones. It wasn't long before he picked up his dad's old Gibson to see if he could make it talk like his heroes did.
Bryan's own journey has led him to opportunities to perform shows with country greats like Tracy Lawrence, Confederate Railroad, Lonestar, David Allan Coe, Ronnie McDowell and Charlie Louvin. At CMA Fest 2009 Bryan realized a dream as he performed with one of his musical heroes, the legendary Charlie Daniels. Also, Bryan has been honored by "The Will Smith Foundation", a children's charity based in San Antonio, by having his hope-filled song "Heaven" serve as the organization's theme song. The future is bright for this talented young fellow from a wide place in the road. You owe it to yourself to check out what many of the folks have already found out: Bryan Lewis is the real deal.