LIVE AT THE FILLMORE
Performing Fillmore East: The Final Concert featuring Bloodshot and Junior Mack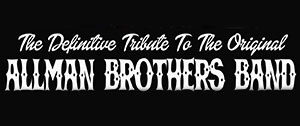 LIVE AT THE FILLMORE is the continuation of our devotion to performing the music of the original Allman Brothers Band as it was performed in those early years before the untimely deaths of Duane and Berry Oakley and the departure of Dickey Betts. For me, those years were the 'glory days' of the Allman Brothers Band. Unlike others who believe the band was a jam band, I share the view of Gregg Allman, who has been quoted as recently as 2003 by fellow band member Butch Trucks in stating that rather than being a jam band The Allman Brothers are "a band that jams". My perspective on the music is that rather than free-form in its structure, form and content it is a body of work largely composed after much trial and error and 'jamming' in order to extract those elements which ultimately became part of the finished songs. Anyone like myself who had the good fortune to hear the Allman Brothers shows 'back in the day' on the same or successive nights will corroborate that though they did leave room for improvisation and personal expression, for the most part the songs remained the same. This has continued to be our approach to performing their music. Along with the other highly talented and committed musicians in LIVE AT THE FILLMORE, this is our attempt to bring back authentically the performances of the original Allman Brothers Band for those who were there to hear and still remember them along with those who have a similar love of this music and wish they had been there with us. We hope you enjoy listening to LIVE AT THE FILLMORE!
We are frequently adding great programming, doing ticket giveaways and much more, so stay connected with us!
Without the generosity of The Midland Theatre family and friends, we would not be what we are today. There are a number of ways you can be a part of something very special here at The Midland Theatre.