Seth Glier
Stage Door Cabaret Series sponsored by Huntington Bank
October 11, 2018 @ 8:00pm
Tickets: $33 (some ticketing fees may apply)
Buy the entire Stage Door Series for $170 (price does not include fees) and save 15%
Buy Tickets Online or call 740.345.5483

Please note, tickets purchased out of state will be held in Will Call for pick up.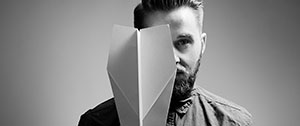 Seth Glier (pronounced "Gleer") recorded his new album, Birds, (release summer 2017) in an airy loft in western Massachusetts outfitted with a grand piano and floor-to-ceiling windows. Birds roost just outside those windows, on the roof of the converted mill building where he lives, and they became his sympathetic audience while Glier made the album. "I felt a tremendous amount of comfort talking to the birds," he says "I'd check in with them regularly to see how they thought things were going so far."
Birds is steeped in conflict and contradiction; there's grief and loss, but also strength and resilience; doubt and dismay, but also a sense of optimism as Glier confronts heavy topics and wrestles them into the daylight. The album began taking shape after Glier lost his brother, Jamie, who died in October 2015, and inspired a TED Talk performance that Glier gave in 2016. The songs range from personal to political, and are bound together by the awareness that our world is a fragile place.
Birds is Glier's latest album in a burgeoning career that has included a Grammy nomination and touring with artists such as Ani DiFranco and Ryan Adams. A singer-songwriter, producer and multi-instrumentalist who averages over 150 live performances annually, Seth has gone from opening act to headlining his own shows and playing major festivals. He has quickly become known for his passionate live sets and powerful command of both piano and guitar. Performing with 62-year old veteran musician Joe Nerney on harmonica, saxophone and harmony vocals, Glier's live show places his melodic AAA-contemporary pop under a blanket of roots & blues. His music has also caught the ears of fans, industry and critics alike, with USA Today stating that his "exquisite tenor echoes Bruce Springsteen and Billy Joel." His first Daytrotter session, was called "a genuine revelation" by Blurt Magazine, and was praised by M Music & Musicians Magazine for its "shimmering, seductive melodies".
More than just a musician, Seth is an avid activist. In 2016, he was chosen as a 2016 ChildFund Ambassador and traveled to Guatemala bringing music to remote areas and schools. He took home Best Social Action Song for his track "The Next Right Thing" at the 11th Annual Independent Music Awards, and is a National Spokesperson for Autism Speaks.
We are frequently adding great programming, doing ticket giveaways and much more, so stay connected with us!
Without the generosity of The Midland Theatre family and friends, we would not be what we are today. There are a number of ways you can be a part of something very special here at The Midland Theatre.
Kroger Rewards
Kroger will donate to The Midland Theatre every time you use your Kroger Plus Card!
Annual Fund Donation
Become an Annual Fund Member of $100 or more and gain ticket access before the public.
Amazon
Shop on Amazon.com using this link and Amazon will make a donation to The Midland Theatre.