Schedule
The Artie Shaw Orchestra
Ticket Prices: $45-$20
Midland Memories Series
March 15, 2013
Artie Shaw was known for his role as a 1930's and 1940's jazz bandleader and clarinetist, known as the "King of the Clarinet". Widely regarded as "one of jazz's finest clarinetists", Shaw's signature song, a 1938 version of Cole Porter's "Begin the Beguine", was a wildly successful single and one of the era's defining recordings. Read More!
Broadway with Franc D'Ambrosio
Ticket Prices: $30-$20
Midland Memories Series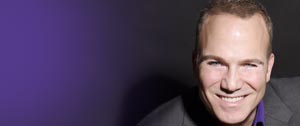 April 14, 2013
Franc D'Ambrosio is best known for his impressive portrayal of the "Phantom" in Andrew Lloyd Webber's Tony Award winning Musical, The Phantom Of The Opera. D'Ambrosio's resume also includes an Academy Award Nominated film, an Emmy Award Nominated television show, a four time Tony nominated Broadway show, Two Grammy Considerations, and a National Theatre Award Nomination. Read More!