Thank you for your Support of the 2013-14 Season
Series Partners
Park National Bank
Lively Arts Series
Why does the Park National Bank support community events and organizations like the Midland Lively Arts Series? Because it's important to you, and so it's important to us. As a leading community bank we proudly accept responsibility to help the people around us in many ways. It's true, our biggest way of helping is by providing banking and investment services that are convenient, reliable, and valuable for families and businesses. That's why we have more offices, ATMs, open hours, and experienced bankers than any other financial institution in Licking County. It's also why we embrace growth and technology when it makes banking easier for our customers, but hold strongly to our promise of delivering the personal, extra-mile service and relationships a community bank should always have. We love being a strong community bank who is not only committed to serving your financial interests, but also takes pride in supporting our community through wonderful things like this Midland Series. Enjoy!
The Energy Cooperative
Family Series
The Energy Cooperative is a not-for-profit energy enterprise owned by the consumers we serve. The family of companies that comprise The Energy Cooperative are: Licking Rural Electrification, Inc. (LRE), National Gas and Oil Cooperative (National), Producers Gas Sales, NGO Development, NGO Transmission and NGO Propane. The Energy Cooperative family serves over 50,000 members in thirteen counties throughout central Ohio. The Energy Cooperative is guided by the seven cooperative principles, one of which is "Commitment to Community". This commitment to our community is why we proudly support The Midland Theatre. As a cooperative we are locally owned and operated – with many of our employees being members too. The Energy Cooperative employs over 165 people in Newark, Hebron and Utica that also demonstrate their commitment to community by volunteering many hours of service in local charitable organizations. We care about our members, and are dedicated to serving their energy needs.
Mortellaro McDonald's
McDonald's Yellow Bus Series
Mortellaro McDonald's is a company with over 750 employees and 13 McDonald's restaurants throughout Holmes, Knox, Licking and Morrow County that are owned and operated by Joe and Brian Mortellaro. The Mortellaro McDonald's company strives to give the highest quality, service, and cleanliness possible in the quick food service industry. Mortellaro McDonald's was founded in 1982 on the principles of always being a people first company and giving back to the community in which we do business. We take pride in knowing that we still guide ourselves on those principles more than 20 years later, where we have grown from one McDonald's in New Lexington, Ohio to 11 restaurants throughout two counties.
Huntington Bank
Stage Door Cabaret Series
Huntington Bancshares Incorporated is a $59 billion regional bank holding company headquartered in Columbus, Ohio. The Huntington National Bank, founded in 1866, and its affiliates provide full-service commercial, small business, and consumer banking services; mortgage banking services; treasury management and foreign exchange services; equipment leasing; wealth and investment management services; trust services; brokerage services; customized insurance brokerage and service programs; and other financial products and services. The principal markets for these services are Huntington's six-state retail banking franchise: Ohio, Michigan, Pennsylvania, Indiana, West Virginia, and Kentucky. The primary distribution channels include a banking network of more than 700 traditional branches and convenience branches located in grocery stores and retirement centers, and through an array of alternative distribution channels including internet and mobile banking, telephone banking, and more than 1,500 ATMs. Through automotive dealership relationships within its six-state retail banking franchise area and selected other Midwest and New England states, Huntington also provides commercial banking services to the automotive dealers and retail automobile financing for dealer customers.
The Grill's Chop House
Comedy Series

The Chop House is cozy, upscale dining on the square in downtown Newark, a "big city" experience in the heart of Licking County. Handcut steaks, fresh seafood and pastas, substantial wine selection, and grown up cocktails surrounded by photos of famous entertainers and infamous locals.
Presenters Circle Sponsors
First Federal Savings & Loan

Gutridge Plumbing, Inc.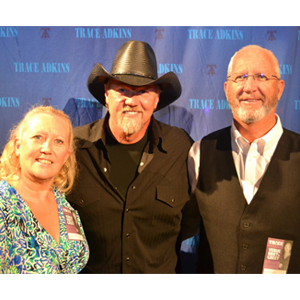 The Jerry McClain Companies

Licking Memorial Health Systems
MedBen

PNC Arts Alive
Reese, Pyle, Drake & Meyer P.L.L.
State Farm

Program Funders
Arts Midwest

Hopewell Federal Credit Union

Licking County Convention and Visitors Bureau
Licking County Foundation

MedBen

Pugh Designer Jewelers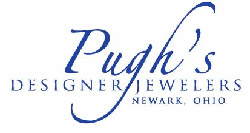 National Endowment for the Arts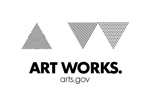 Ohio Arts Council

Media Partners
The Advocate

This Week

WNKO / WHTH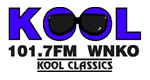 WOSU
Promotional Partners
Licking County Convention and Visitors Bureau