Board of Directors and Staff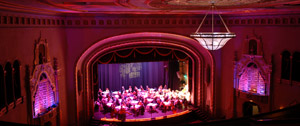 Midland Theatre Staff
The Midland Theatre Board of Directors is made up of a variety of people from varying backgrounds, industries and ages. One thing these hardworking, dedicated individuals have in common is a love for the arts and The Midland Theatre.
Midland Theatre Board Members
Gary Baker, President
Robert Handelman, Vice President
Michael Harris, Treasurer
Ginny Sharkey, Secretary
Pat Jeffries, Past President
Bruce Collen
Kent Dubbe
Laura Lewis
Kim Manno
Lindsey McCutchan
Pat McGonagle
Joe Moore
Jenny Morehead
Christian Robertson
Mike Schmidt
Dr. Ann Walther
Cynthia Webster
Michael Whitehead
Larry Williams
We are frequently adding great programming, doing ticket giveaways and much more, so stay connected with us!
Without the generosity of The Midland Theatre family and friends, we would not be what we are today. There are a number of ways you can be a part of something very special here at The Midland Theatre.