We are frequently adding great programming, doing ticket giveaways and much more, so stay connected with us!
Without the generosity of The Midland Theatre family and friends, we would not be what we are today. There are a number of ways you can be a part of something very special here at The Midland Theatre.
Kroger Rewards
Kroger will donate to The Midland Theatre every time you use your Kroger Plus Card!
Annual Fund Donation
Become an Annual Fund Member of $100 or more and gain ticket access before the public.
Amazon
Shop on Amazon.com using this link and Amazon will make a donation to The Midland Theatre.
Ultimate Elvis Tribute
featuring Mike Albert & The "E" Band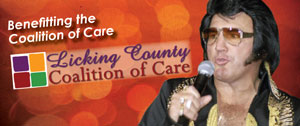 Mike Albert's "Ultimate Tribute" show has become known worldwide for the respectful portrayal of the late Elvis Presley. The show had its beginnings with Mike using sing-a-long tapes of Elvis' hits. Mike won several major world "Elvis" contests, and demand for his shows resulted in putting together a seven piece Big "E" Band, to emulate the sound Elvis' band had in the Vegas shows and on tour. An appearance on the Oprah Winfrey show and being featured in six music videos on the national show "A Current Affair", with Maury Povich, further exposed audiences to Mike's talent. Click here to read more.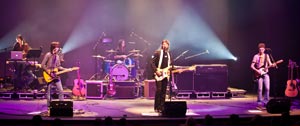 There are many Beatles tributes. But there's only one show that celebrates the genius of Paul McCartney at the height of his career in the mid 1970s. And this is it! Praised Sid Bernstein - the promoter who brought the original Beatles to North America - as "the best on the scene today", The McCartney Years is a note-for-note faithful recreation of a 1973 Wings over America concert. Click here to read more.
Dallas Brass
Featuring Bryan Anthony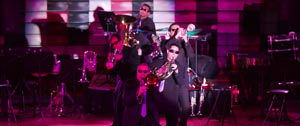 Dallas Brass has become one of America's foremost musical ensembles. The group has established a unique blend of traditional brass instruments with a full complement of drums and percussion, which creates a performing entity of extraordinary range and musical challenges. The Dallas Brass repertoire includes classical masterpieces, Dixieland, swing, Broadway, Hollywood and patriotic music. Click here to read more.
The Story of The Doolittle Raiders
presented by Bob McGaughy
November 11, 2014 @ 7:00pm
Tickets: Free Admission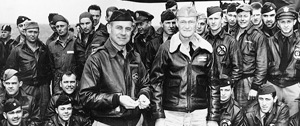 The Raiders were a crew of 80 brave men who flew 16 Army Air Force medium-size bombers off the deck of the USS Hornet to bomb the Japanese mainland, just 132 days after Pearl Harbor. These brave soldiers were told, "Some of you will come back as heroes; others as angels." Click here to read more.
Wild Carrot
Stage Door Cabaret Series sponsored by Huntington Bank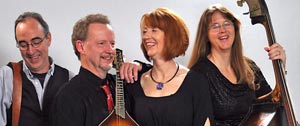 This Cincinnati-based, award-winning group has what it takes to please all types of Roots music fans. With a foot in traditional American music, their repertoire branches in diverse directions: from award-winning original tunes to swing, blues and traditional songs, using guitar, mandolin, dulcimer, concertina, and vocals. Click here to read more.
Backstage Brews
with The Granville Brewery & Palumbo's Italian Market
November 14, 2014 @ 7:00pm
Tickets: $25 (You must be 21 years of age to purchase tickets and attend this event. Please bring photo I.D. with you the evening of the event.)
Buy Tickets Online or call 740.345.5483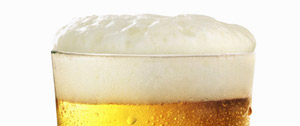 Have you ever been on the stage of The Midland Theatre? Now's your chance. We will set a small cabaret style evening on the Midland stage. With special guests, The Granville Brewing Company and Palumbo's Italian market we will enjoy drinks, delicious food in a great evening. Click here to read more.
The Nutcracker
Presented by The Central Ohio Youth Ballet
November 28, 2014 @ 8:00pm
November 29, 2014 @ 2:30pm
November 29, 2014 @ 7:30pm
November 30, 2014 @ 2:30pm
Tickets: $22-$11
Buy Tickets Online or call 740.345.5483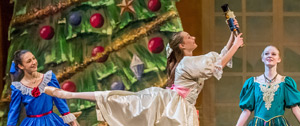 70 dancers, youth and adults, from all over central Ohio grace the stage in this magical holiday tale. With a narrator and 90-minute format, COYB's production is very family-friendly and a joy for everyone. Click here to read more.
Newark-Granville Symphony Orchestra
A Joyful Noise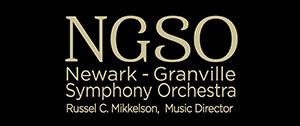 A tradition continues. the Symphony welcomes high school choirs from Newark and Granville, plus guest alumni for an evening of Holiday favorites and Christmas joy. Join us as the Symphony and talented young musicians help everyone celebrate the Wonder of the Season.
Christmas with the Annie Moses Band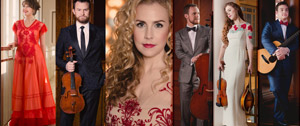 Experience the beauty of the Christmas season with the Annie Moses Band as the acclaimed classical crossover ensemble performs stunning arrangements of holiday favorites. Strings, harp, and soaring vocals take the stage to re-imagine classic melodies and to debut originals that are sure to become classic. From the electrifying rhythm of "Carol of the Bells" to the breath-taking beauty of "O Holy Night", "Christmas with the Annie Moses Band" is a cinematic journey audiences are sure to love. Click here to read more.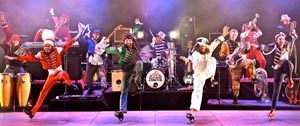 Home grown hoofers from Minneapolis hit the road with a trunk full of tap shoes, funky costumes and a big brass band, ready to burst onto the stage with FEET DON'T FAIL ME NOW!. "Heatbox" the human beatbox, joins the swingin' seven-piece funk band to accompany each tap, shuffle, and stomp with a clang, riff and refrain. Click here to read more.
Tall Heights
Stage Door Cabaret Series sponsored by Huntington Bank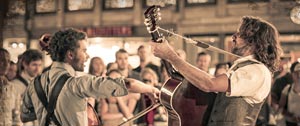 Captivating Vocal harmonies drive a folk inspired accompaniment of cello and acoustic guitar. Powerful, Intimate recordings and performances have fueled a burning demand for Boston-based duo, Tall Heights, in a thriving national folk scene. Click here to read more.
Joshua Carswell
Stage Door Cabaret Series sponsored by Huntington Bank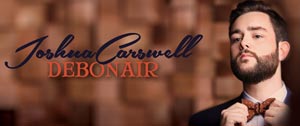 Carswell is a singer's singer. The rich influences of artists such as Tony Bennett, Billy Joel and the Carpenters along with the Great American Songbook have shaped his artistic sensibilities early on. The excellence of those songwriters and performers is distinctively American and inspire him today. Click here to read more.
Newark-Granville Symphony Orchestra
Fast and Furious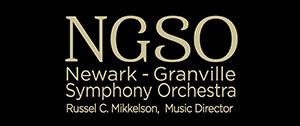 The Newark-Granville Youth Symphony joins our orchestra for a thrilling program filled with rhythmic excitement and musical passion. The orchestras will combine forces for the fiery Danzón by Márquez, followed by Beethoven's mighty Fifth Symphony; one of the greatest symphonic works ever.
Jonathan Kingham
Stage Door Cabaret Series sponsored by Huntington Bank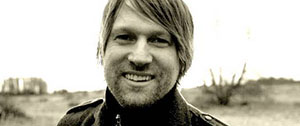 With a soothing blend of folk, pop, country and jazz, Kingham usually comes armed with a huge tub of Red Vines, a quick freestyle wit, and has rapidly become a favorite on the circuit. With a sound that is equally at home in a theatre, performance center, or a lunchtime concert on the lawn, Kingham is a versatile and in demand performer. Click here to read more.
Newark-Granville Symphony Orchestra
A Spring Finale!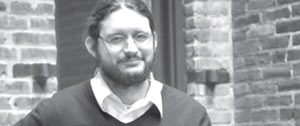 What better way to end our 1oth season celebration than with an evening of the world's most beautiful melodies. Renowned guitarist Dieter Hennings performs the Rodrigo Guitar Concerto followed by the magnificent Tchaikovsky Sixth Symphony. Don't miss this evening of glorious music and lyrical beauty that will touch your heart and soul.