We are frequently adding great programming, doing ticket giveaways and much more, so stay connected with us!
Without the generosity of The Midland Theatre family and friends, we would not be what we are today. There are a number of ways you can be a part of something very special here at The Midland Theatre.
Kroger Rewards
Kroger will donate to The Midland Theatre every time you use your Kroger Plus Card!
Annual Fund Donation
Become an Annual Fund Member of $100 or more and gain ticket access before the public.
Amazon
Shop on Amazon.com using this link and Amazon will make a donation to The Midland Theatre.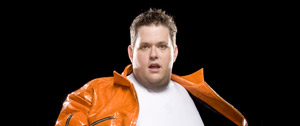 Since his debut on season one of "Last Comic Standing," audiences can't get enough of the larger than life comedian. Ralphie has a proven track record of selling out multiple shows in 1,500 to 3,000 seat venues. He has a no nonsense point of view and the ability to connect with a diverse audience by pointing out society's hypocrisies. Ralphie doesn't shy away from touchy topics or ethnic jokes, nor does he bite his tongue when society suggests, because he sincerely believes that as long as what he's saying is true, people need to hear it. Click here to read more.
Newark FamFEST
This is a celebration of film, art, and music with the people living, working, and studying around Newark, Ohio.
The 2015 Newark FamFEST, a community festival celebrating film, art, and music, is seeking college students interested in education, community building, and promoting the arts in downtown Newark. Volunteers will assist local filmmakers and educators in the offering of a free 8-week filmmaking workshop for Licking County high school students. The class will take place on Saturdays from 2:30 p.m. – 5 p.m., beginning March 7 and continuing through April 25, at Sparta Restaurant & Coffee Shop at 16 West Main Street in downtown Newark. Final short films will be screened at the 2015 Newark FAMFEST on May 1-3 at the Midland Theatre.
Click here to visit The Newark FamFEST website.
Matthew West "Live Forever Tour"
with special guests Colton Dixon and Mr. Talkbox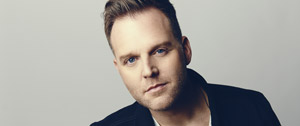 Matthew West is a multiple ASCAP Christian Music Songwriter/Artist of the Year winner, a four time GRAMMY® nominee, and was awarded his first American Music Award (2013) and a Billboard Music Award (2014). Click here to read more.
Newark-Granville Symphony Orchestra
A Spring Finale!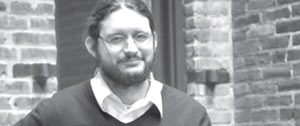 What better way to end our 1oth season celebration than with an evening of the world's most beautiful melodies. Renowned guitarist Dieter Hennings performs the Rodrigo Guitar Concerto followed by the magnificent Tchaikovsky Sixth Symphony. Don't miss this evening of glorious music and lyrical beauty that will touch your heart and soul.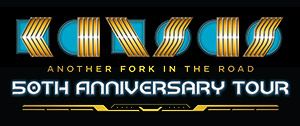 The band has produced eight gold albums, three sextuple-Platinum albums (Leftoverture, Point of Know Return, Best of KANSAS), one platinum live album (Two for the Show), and a million-selling gold single, 'Dust in the Wind.' KANSAS appeared on the Billboard charts for over 200 weeks throughout the '70's and '80's and played to sold-out arenas and stadiums throughout North America, Europe and Japan. 'Carry On Wayward Son' was the #2 most played track on classic rock radio in 1995 and went to #1 in 1997. Click here to read more.
Jonathan Kingham
Stage Door Cabaret Series sponsored by Huntington Bank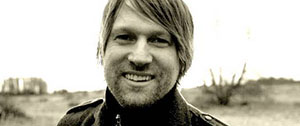 With a soothing blend of folk, pop, country and jazz, Kingham usually comes armed with a huge tub of Red Vines, a quick freestyle wit, and has rapidly become a favorite on the circuit. With a sound that is equally at home in a theatre, performance center, or a lunchtime concert on the lawn, Kingham is a versatile and in demand performer. Click here to read more.
Squonk Opera
at The Strawberry Festival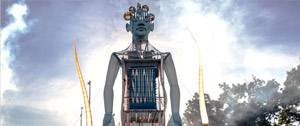 Pneumatica is an event about air, made of air and powered by air. The Squonkers pump up the volume with live original music that permeates the air, while inflatables pump up and immerse the audience.
Click here to read more.
"Weird Al" Yankovic: The Mandatory World Tour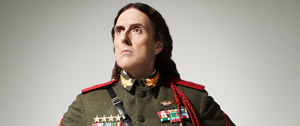 Few would have guessed that "Weird Al" Yankovic, who as a shy, accordion-playing teenager got his start sending in homemade tapes to the Dr. Demento Radio Show, would go on to become the biggest-selling comedy recording artist in history with over 12 million album sales. Click here to read more.