We are frequently adding great programming, doing ticket giveaways and much more, so stay connected with us!
Without the generosity of The Midland Theatre family and friends, we would not be what we are today. There are a number of ways you can be a part of something very special here at The Midland Theatre.
Kroger Rewards
Kroger will donate to The Midland Theatre every time you use your Kroger Plus Card!
Annual Fund Donation
Become an Annual Fund Member of $100 or more and gain ticket access before the public.
Amazon
Shop on Amazon.com using this link and Amazon will make a donation to The Midland Theatre.
Land of Legend Barbershop Chorus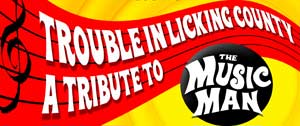 Land of Legend Barbershop Chorus presents, Trouble In Licking County a Tribute to The Music Man with special guests The Core. For tickets contact Jamie Warner at 614.961.0219.
Click here to learn more.
Liz Longley
Stage Door Cabaret Series sponsored by Huntington Bank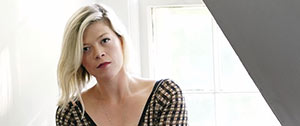 Longley confides with you as though you're sitting on the sofa with her in a talk that's intimate and vulnerable. And now, the Berklee College of Music graduate and award-winning songwriter is set to share her confessional songs with listeners on her self-titled album—her first after signing with Sugar Hill Records in December 2014.While Longley's songs and vocals invite complimentary comparisons to Shawn Colvin, Paula Cole and Nanci Griffith—all artists she's supported live—her latest effort spotlights a style all her own. Her voice and tone, touched with the slightest of country inflections, pours out like clean, crystalline water.
Click here to read more.
Newark-Granville Symphony Orchestra
Season Finale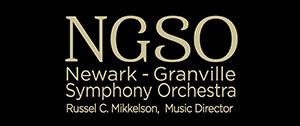 Our Season Finale takes us on a journey through time. Join conductor Luis Gabriel Biava and the NGSO performing music by The Great Masters - Beethoven, Ravel, and ending our 12th season with the magnificent Tchaikovsky Symphony No. 4.
REPERTOIRE:
Fidelio Overture, Ludwig van Beethoven
Rapsodie Espagnole, Maurice Ravel
Symphony No. 4, Pyotr Ilyich Tchaikovsky
Dancing with The Newark Stars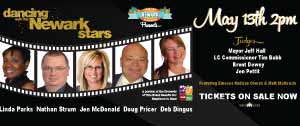 Join us for the first annual Dancing with the Newark Stars! Each Newark star is paired with a professional dancer and will present their dance before a panel of judges. Who will take home the prize?!
Newark Stars
Deb Dingis
Jen McDonald
Linda Parks
Doug Pricer
Nathan Strum
PDC Recitals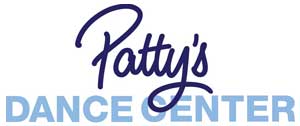 2017 Recital – "Now or Never" – 5 exciting and unique shows, May 19-21, 2017 Tickets go on sale May 1.
Show Schedule
May 19, 2017 @ 7:30pm
May 20, 2017 @ 2:00pm
May 20, 2017 @ 7:30pm
May 21, 2017 @ 2:00pm
May 21, 2017 @ 7:30pm
Licking County in Vietnam Our Honored Dead
May 23, 2017 @ 7:00pm
Tickets: FREE ADMISSION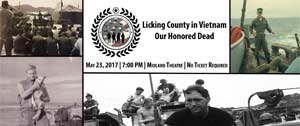 Join Licking County Library (LCL) as they present their documentary on the 46 Licking County men who died serving in Vietnam. The film includes the personal reflections of those who served as well as the memories of family and military comrades who knew them.
Marshall Tucker Band
June 2, 2017 at 8:00pm
Tickets: $65-$35 (some ticketing fees may apply)
Buy Tickets Online or call 740.345.5483
Please note, tickets purchased out of state will be held in Will Call for pick up.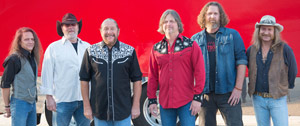 CMT (Country Music Television) named the MTB's "Can't You See" the #4 Greatest Southern Rock Song. The MTB's debut
album, The Marshall Tucker Band, reigns as Gibson Guitar's #5 Greatest Southern Rock Album. UltimateClassicRock.com crowned the MTB's "Can't You See" as the #1 Southern Rock Song and in 2013, GRAMMY® Magazine named the group's logo as one of the most distinctive and iconic brands in music.
Click here to read more.
Melissa Etheridge
M.E. Live Performing with a Full Band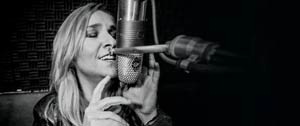 Known for her confessional lyrics and raspy, smoky vocals, Etheridge has remained one of America's favorite female singer-songwriters for more than two decades.
Click here to read more.
Boz Scaggs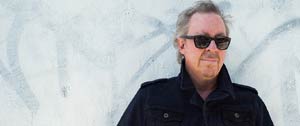 Fans who have followed Scaggs' remarkable career dating back to the late Sixties with the Steve Miller Band; his solo triumphs with such classic albums as Silk Degrees (1976) and Middle Man (1980); and the splendid assurance of late-period high points like Some Change (1994) and Dig (2001), will instantly recognize Scaggs' characteristically deft touch as a singer.
Click here to read more.
Grease
Sponsored by The Licking County Senior Levy
June 30, 2017 @ 2:00 and 7:00pm
Tickets: $6 (adults), $5 (students)
Public on Sale is May 8, 2017 at 9:00am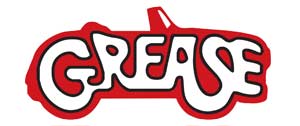 Experience the friendships, romances and adventures of a group of high school kids in the 1950s. Welcome to the singing and dancing world of "Grease," the most successful movie musical of all time. A wholesome exchange student (Olivia Newton-John) and a leather-clad Danny (John Travolta) have a summer romance, but will it cross clique lines?
Click here to read more.
Auditions for Cinderella
Missoula Children's Theatre
July 17, 2017 | Registration: 2:00 | Auditions: 3:00 - 6:30pm
If you are late, you will not be allowed to audition!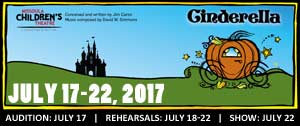 Please show up before 3:00 to register. There is no preparation required. Have fun, follow instructions and perform! If you have any questions, please don't hesitate to contact our box office at 740.345.5483.
Click here to read more.
Camp Encore Workshops
with Missoula Children's Theatre
July 18, 2017 at 9:00am-9:45am and 10:00am-10:45am (K-2)
July 19, 2017 at 9:00am-9:45am and 10:00am-10:45am (3-5)
Tickets: $6
Public on Sale is May 8, 2017 at 9:00am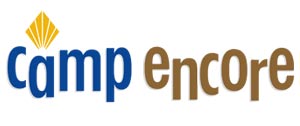 Behind The Scenes
Most people don't get to see what happens before the curtain rises. This workshop explains how the process of role-play helps to increase communication skills and teaches constructive group dynamics.
Let's Makeup
Makeup is the foundation and the most basic visual image for all performers. This workshop teaches students of all ages by demonstrating (on a few participants) corrective, character and special effects makeup for the theatre. Please note, this workshop is specific to theatre makeup techniques and is not a "face painting" experience.
Click here to read more.
Cinderella
Missoula Children's Theatre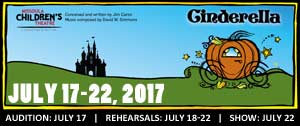 The Missoula Children's Theatre presents CINDERELLA, an original adaptation of the classic fairy tale. A pumpkin coach, Prince Charming, a glass slipper and a dream come true are woven together by the magic of a Fairy Godmother in this enchanting musical. When Cinderella's stepsisters try to keep Cinderella from attending the ball, the Fairy Godmother enlists the help of the Mice and the Pumpkins and is able to transform Cinderella just in time for the big event. Also featured in the production are Cleo the Cat, Fido the Dog, the Lords and Ladies, the Town Criers, the King and the Beggars. Experience the unique twist the Missoula Children's Theatre puts on this classic story.
Click here to read more.
Singin' In The Rain
Sponsored by The Licking County Senior Levy
July 28, 2017 @ 2:00 and 7:00pm
Tickets: $6 (adults), $5 (students)
Public on Sale is May 8, 2017 at 9:00am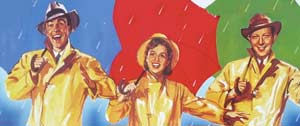 A spoof of the turmoil that afflicted the movie industry in the late 1920s when movies went from silent to sound. When two silent movie stars', Don Lockwood and Lina Lamont, latest movie is made into a musical a chorus girl is brought in to dub Lina's speaking and singing. Don is on top of the world until Lina finds out.
Click here to read more.
Hook
Sponsored by The Licking County Senior Levy
August 25, 2017 @ 2:00 and 7:00pm
Tickets: $6 (adults), $5 (students)
Public on Sale is May 8, 2017 at 9:00am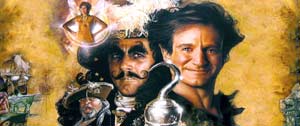 When his young children are abducted by his old nemesis, Capt. Hook (Dustin Hoffman), middle-aged lawyer Peter Banning (Robin Williams) returns to his magical origins as Peter Pan. Peter must revisit a foggy past in which he abandoned Neverland for family life, leaving Tinkerbell (Julia Roberts) and the Lost Boys to fend for themselves. Given their bitterness toward Peter for growing up -- and their allegiance to their new leader, Rufio -- the old gang may not be happy to see him.
Click here to read more.