We are frequently adding great programming, doing ticket giveaways and much more, so stay connected with us!
Without the generosity of The Midland Theatre family and friends, we would not be what we are today. There are a number of ways you can be a part of something very special here at The Midland Theatre.
Kroger Rewards
Kroger will donate to The Midland Theatre every time you use your Kroger Plus Card!
Annual Fund Donation
Become an Annual Fund Member of $100 or more and gain ticket access before the public.
Amazon
Shop on Amazon.com using this link and Amazon will make a donation to The Midland Theatre.
Get The Led Out
Sponsored by Explore Licking County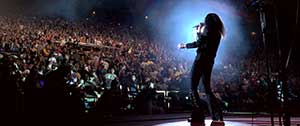 GTLO has captured the essence of the music of Led Zeppelin and brought it to the stage.!
Click here to read more.
Jason Farnham
Midland 295 Concert
March 3, 2017 @ 8:00pm
Tickets: $40 (some ticketing fees may apply)
Buy Tickets Online or call 740.345.5483
This is a password preotected event only availble to Annual Fund Donors at the $100 level and up. To become and Annual Fund Donor, contact our box office at 740.345.5483
Public On Sale 1.30.17 at 9am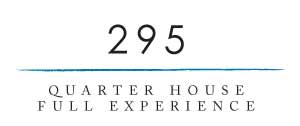 Jason Farnham of Los Angeles, CA is truly the "International Entertainer of Contemporary Piano Music". His spectacular show "An Evening of Contemporary Piano" delights audiences around the U.S., again and again. Fans have affectionately dubbed him "Schroeder" from Peanuts because of his toy piano, his witty Victor Borge-style piano comedy antics and the clever way he interacts with the audience.
Click here to read more.
Elden Kelly
Stage Door Cabaret Series sponsored by Huntington Bank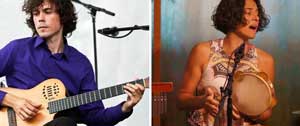 Young guitar virtuoso Elden Kelly teams up with fiery percussionist Carolyn Koebel to create an exciting array of rhythms and sound. Their exciting and impressive show features Elden Kelly and his mind blowing performances on the guitar, but audiences will also be delighted to witness his vocal skills on his own compositions and various instruments including the Turkish cumbus and the Glissentar, an 11-string fretless guitar. Elden will be joined by hand percussionist Carolyn Koebel and she will bring her own arsenal of drums and gadgets.
Click here to read more.
Newark-Granville Symphony Orchestra
Spotlight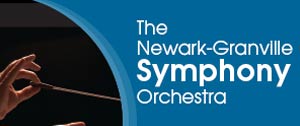 Oh, they are so virtuoso! Principal players of the NGSO will flaunt their skills with joy and bravado in a great evening of light classical favorites. See why our professionals are second to none as they perform well-known virtuoso showpieces. Their talent and skills will amaze and delight your whole family.
REPERTOIRE:
Brandenburg Concerto no. 5, Johann Sebastian Bach
Oboe Concert in F, Antonio Vivaldi
Eine Kleine Nachtmusick, Wolfgang Amadeus Mozart
Liberty Tango, Astor Piazzola
St. Patrick's Day with MHA
Starring We Banjo 3
Sponsored by Central Ohio Technical College, DoubleTree by Hilton, Elements, The Energy Cooperative, Licking Memorial Health Systems, Park National Bank, Stella Artois and Waste Away
March 17, 2017 VIP Meet & Greet 6:00 pm, Live Auction 7:00 pm and Concert 8:00 pm
Tickets: $100 (VIP) & $35* (concert only) (some ticketing fees may apply)
Buy Tickets Online or call 740.345.5483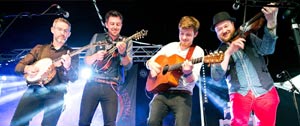 This Award-winning quartet from Ireland, delivers a mix of Irish Music and Old-Time American and Bluegrass influences.
Click here to read more.
The Oak Ridge Boys
The band's harmonies and upbeat songs have garnered a host of accolades including GRAMMY®, Dove and CMA awards.
Click here to read more.
The Texas Tenors
Sponsored by KOOL 101.7 CLASSIC HITS - BUCKEYE COUNTRY 107.7/790 WHTH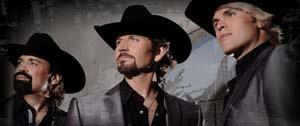 Since their whirlwind debut six years ago on America's Got Talent, The Texas Tenors have accumulated a long list of awards, accolades and fans for their amazing vocals and broad spectrum of genres.
Click here to read more.
Amy Grant
In addition to her six GRAMMY® Awards, Grant has earned 26 Dove Awards and has been awarded a star on the Hollywood Walk of Fame.
Click here to read more.
Megan Elk
Stage Door Cabaret Series sponsored by Huntington Bank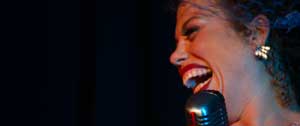 Miss Alexandra Huntingdon is the nom de plume of dynamic singer, songwriter, and performance-artist, Megan Elk. Her jazz and blues drenched original songs call to mind the early 20th century, while the scathingly subversive content of her lyricism is entirely modern day. Ever the show-woman, Miss Huntingdon's performances are noted for her passion for both grand avant-garde couture and audience participation.
Click here to read more.
Foghat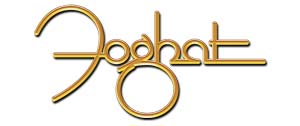 Foghat's live concerts show why the band is still around today and why they will be able to keep on rockin' as long as they want.
Click here to read more.
Liz Longley
Stage Door Cabaret Series sponsored by Huntington Bank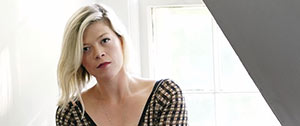 Longley confides with you as though you're sitting on the sofa with her in a talk that's intimate and vulnerable. And now, the Berklee College of Music graduate and award-winning songwriter is set to share her confessional songs with listeners on her self-titled album—her first after signing with Sugar Hill Records in December 2014.While Longley's songs and vocals invite complimentary comparisons to Shawn Colvin, Paula Cole and Nanci Griffith—all artists she's supported live—her latest effort spotlights a style all her own. Her voice and tone, touched with the slightest of country inflections, pours out like clean, crystalline water.
Click here to read more.
Newark-Granville Symphony Orchestra
Season Finale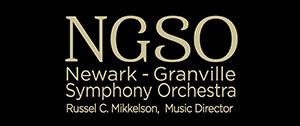 Our Season Finale takes us on a journey through time. Join conductor Luis Gabriel Biava and the NGSO performing music by The Great Masters - Beethoven, Ravel, and ending our 12th season with the magnificent Tchaikovsky Symphony No. 4.
REPERTOIRE:
Fidelio Overture, Ludwig van Beethoven
Rapsodie Espagnole, Maurice Ravel
Symphony No. 4, Pyotr Ilyich Tchaikovsky