We are frequently adding great programming, doing ticket giveaways and much more, so stay connected with us!
Without the generosity of The Midland Theatre family and friends, we would not be what we are today. There are a number of ways you can be a part of something very special here at The Midland Theatre.
Kroger Rewards
Kroger will donate to The Midland Theatre every time you use your Kroger Plus Card!
Annual Fund Donation
Become an Annual Fund Member of $100 or more and gain ticket access before the public.
Amazon
Shop on Amazon.com using this link and Amazon will make a donation to The Midland Theatre.
Melissa Etheridge
This is M.E. Solo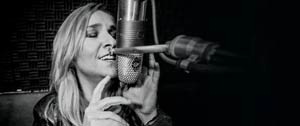 Academy Award and GRAMMY winning artist, Melissa Etheridge, will take the stage to perform songs from her new album, This is M.E., as well as some of her greatest hits like "Come to My Window", "I'm The Only One" and "I Want To Come Over." Known for her iconic voice, profound lyrics and riveting stage presence; Melissa will share personal stories about her remarkable journey through life and the inspiration behind some of her most beloved songs. Click here to read more.
Smash Mouth
With Special Guest Plaid Brixx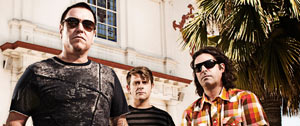 "We've got so many hits on this new record it's ridiculous" says Smash Mouth lead singer Steve Harwell. Harwell oughta know a thing or two about hit songs. Smash Mouth, the band that's given you such memorable songs as "All-Star," "Walkin' on the Sun," "Then the Morning Comes," and "I'm a Believer," is back for more season-of-the-sun fun with their vibrant new CD "MAGIC." "MAGIC" is a no-holds-barred party from start to finish. First-listen gems such as "Flippin' Out" and "Magic" jump out at you like a barrel full of monkeys. Both these songs also feature young super talent J. Dash. The dynamic 25-year old wunderkind was a long-time Smash Mouth fan when he was tapped to sprinkle a little "magic" on these tracks. Click here to read more.
Arlo Guthrie
Alice's Restaurant 50th Anniversary Tour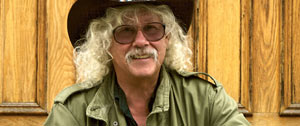 This hilarious account of actual events that precluded Arlo from military service (1966), became a platinum selling record (1967) and full length motion picture (1969), has become as traditional a part of Thanksgiving as cranberry sauce. Folk icon Arlo Guthrie brings to the stage, for the first time in a decade, The Alice's Restaurant Massacre in its entirety. Click here to read more.
Polly Gibbons
Stage Door Cabaret Series sponsored by Huntington Bank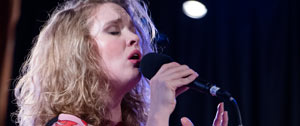 Polly Gibbons is one of the most respected and talked about young singer/songwriters of her generation. Nominated for a BBC Jazz Award back in 2006 with no album release to her name, was clear indication of just how special a singer and performer Polly is. Much esteemed by her contemporaries, Polly has built a reputation as being an original and gifted voice. With warm, rich, soulful vocals and an innate blues sensibility, Polly has been likened to many of the jazz and soul greats bringing her own storytelling and earnest depth alongside unique humor and fun to performances. Having developed her craft over the past decade, Polly has performed at all the leading UK jazz clubs, international festivals and is a regular at Ronnie Scott's performing with the All Stars. Click here to read more.
Duke it out with the NGSO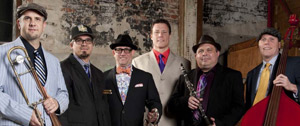 The Dukes of Dixieland will join the NGSO for an amazing evening of New Orleans Jazz Extraordinary! One of the world's most famous jazz bands will join the NGSO under the direction of OSU's Dr. Russell Mikkelson. Come to hear some of America's best loved music for you and your family.
REPERTOIRE:
Copland: El Salón Mexico
Gershwin: An American in Paris
Jennifer Nettles
Playing With Fire
with Brandy Clark and special guest Ryan Kinder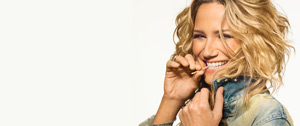 Jennifer Nettles, lead vocalist for international super duo Sugarland, has become one of the most popular singer-songwriters in music today. Since Sugarland exploded onto the music scene in '04 they have worldwide sales of over 22 million (albums and singles) to date, have achieved eight No. 1 singles and have won numerous awards. Click here to read more.
Jeanne Robertson
Coalition of Care Fundraising Event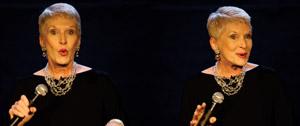 With eight nationally released DVDs, three books, hundreds of hours on SiriusXM satellite radio and over 28 million YouTube hits, the demand for Robertson's family-friendly and engaging brand of comedy has grown exponentially. Some of her most popular anecdotes include "Don't Go to Vegas Without A Baptist," "Don't Bungee Jump Naked", and "Don't Send a Man to the Grocery Store." Click here to read more.
Rick Derringer
50th Anniversary Concert & World Premiere Golden Gala
with special guests Derek St. Holmes, Badfinger's Joey Molland, Pat Travers, Terry Davidson & The Gears and More!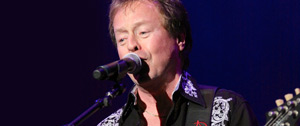 Young entertainer Rick Derringer was just 17 when his band The McCoys TM recorded the No.1 hit "Hang On Sloopy" in the summer of 1965, knocking "Yesterday" by The Beatles out of the top spot. The McCoys had enjoyed four years of successful touring, when Rick merged his talents with Johnny Winter in 1969... Click here to read more.
Bizarre and Curious Quest of Killian Cog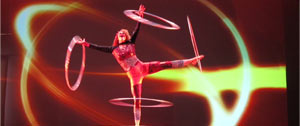 Through a "steampunk" lens, "The Bizarre and Curious Quest of Killian Cog" takes the audience on a cirque-style journey through time and space. The audience, members of the COGG (Chrononauts for the Organization of Global Galvanization) accompany Jane Prime, our narrator, in her time machine to Killian's studio where the whole mess started. A flying clock comes to life, carnies contort, and a thief dressed as a monk sees flying angels instead of bats in his belfry. From an isolated colony in outer space to a post apocalyptic future, an 80's rock concert, to a pirate ship on the high seas, Killian travels the multiverse chasing his own tail. When Killian finally returns to his studio at that pivotal moment, nothing is exactly as it had been. Click here to read more.
Gracie and Rachel
Stage Door Cabaret Series sponsored by Huntington Bank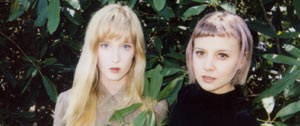 The Brooklyn-based, Berkeley-raised piano-violin duo, Gracie and Rachel, crafts intricate tunes combining classical string elements with haunting, fierce vocals augmented by sparse but powerful percussion. It is ivory satin lined with teeth, finding beauty in stark simplicity and pausing to breathe a hint of the abstract into the highly emotive, evolved body they create. Click here to read more.
Galactic Cowboy Orchestra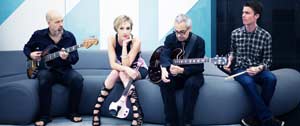 The Galactic Cowboy Orchestra has been freakin' minds for 6 years! Since 2009, the band has stretched their own musical limits with album after album of intensely energetic ART-ROCK. Click here to read more.
Central Ohio Youth Ballet's The Nutcracker
11.27.15 at 8:00pm | Tickets: $22 and $11 (some ticketing fees may apply)
11.28.15 at 2:30pm | Tickets: $22 and $11 (some ticketing fees may apply)
11.28.15 at 7:30pm | Tickets: $22 and $11 (some ticketing fees may apply)
11.29.15 at 2:30pm | Tickets: $22 and $11 (some ticketing fees may apply)
Buy Tickets Online or call 740.345.5483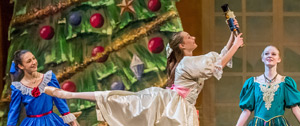 The Central Ohio Youth Ballet brings back their holiday tradition to The Midland Theatre with their production of the classic, The Nutcracker. Click here to read more.
A Very Merry Holiday Pops!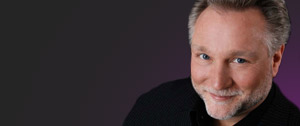 Conductor, William Boggs
Conductor and two-time Grammy Award winner, William Boggs is back! Treat the entire family to an evening of your favorite Holiday Classics. Joined on stage by the Newark and Granville High School Choirs, the NGSO is sure to put you in the Holiday spirit. And, if you're on the nice list, Santa is sure to make a visit!
Lisa Rock in A Carpenters' Christmas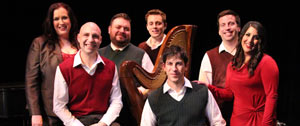 Singer and playwright Lisa Rock and her 6-piece band are keeping The Carpenters' holiday traditions alive with spot-on renditions of their unforgettable Christmas tunes. While The Carpenters are known for over a dozen chart topping hits, they also won over their fans with their Christmas celebrations. Based on the music of The Carpenters' two holiday albums and Christmas variety shows, A Carpenters Christmas and featuring "Merry Christmas Darling" and the jazzy "Santa Claus is Comin' to Town," it's a holiday concert that spreads joy and cheer to all. Click here to read more.
From the Heart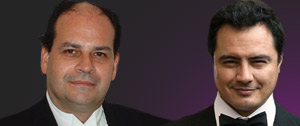 Conductor, Luis Gabriel Biava
Tenor, Jesús Daniel Hernandez
What better way to spend a romantic evening than with the NGSO featuring esteemed conductor, Luis Gabriel Biava and Tenor, Jesús Daniel Hernandez. You will fall in love all over again as he sings some of the world's most romantic music. Be sure to bring your sweetheart!
Shaun Hopper
Stage Door Cabaret Series sponsored by Huntington Bank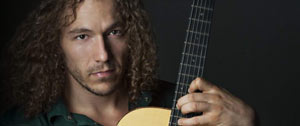 Acoustic "fingerstyle" guitar wizard Shaun Hopper is at first glance an unassuming presence, a true southern gentleman whose humility stands in stark contrast to the prodigious talents he unveils on stage. Click here to read more.
Kristine Jackson and Austin "Walkin" Cane
Stage Door Cabaret Series sponsored by Huntington Bank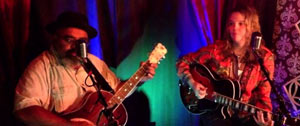 Kristine and Austin have been friends for nearly 15 years, and join together on stage to share their friendship through an awesome combination of creativity, genuine felt blues, songwriting and a good ol' time. Click here to read more.
A New World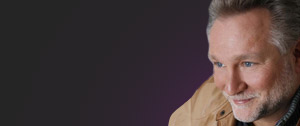 Conductor, William Boggs The NGSO opens the season finale with a musical gem, The Barber of Seville Overture – and yes, you'll remember it from Bugs Bunny's, The Rabbit of Seville! Also on the program is Dvorak's much loved New World Symphony, one of the most famous and inspiring symphonic works ever written. This promises to be a joyful and thrilling finale for the NGSO's 11th season.
REPERTOIRE:
Rossini: The Barber of Seville Overture
Barber: Madeas Meditation and Dance of Vengance
Dvorak: Symphony No. 9 (From The New World Symphony)
The Babbas
Stage Door Cabaret Series sponsored by Huntington Bank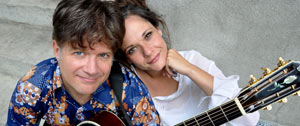 Jazz vocalist phenom Annie Sellick teams up with her master guitarist and harmonica playing husband Pat Bergeson to perform as a duo called The Babbas. Combining exceptional musicianship, body percussion, guitar, harmonica and exquisite vocal abilities, this pair brings it all to the stage. Sellick has performed around the globe in clubs, festivals and theaters and received praise in Downbeat magazine, Jazz Times and the L.A. Times. Click here to read more.