We are frequently adding great programming, doing ticket giveaways and much more, so stay connected with us!
Without the generosity of The Midland Theatre family and friends, we would not be what we are today. There are a number of ways you can be a part of something very special here at The Midland Theatre.
Kroger Rewards
Kroger will donate to The Midland Theatre every time you use your Kroger Plus Card!
Annual Fund Donation
Become an Annual Fund Member of $100 or more and gain ticket access before the public.
Amazon
Shop on Amazon.com using this link and Amazon will make a donation to The Midland Theatre.
Matt Nakoa
Stage Door Cabaret Series sponsored by Huntington Bank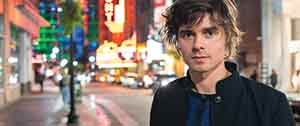 MATT NAKOA is an internationally touring singer/songwriter, recently appearing at The White House, throughout India, and regularly with....
Click here to read more.
Celebrate St. Patrick's Day w/ the NGSO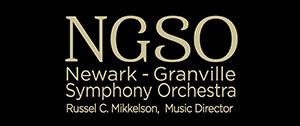 Celebrate St. Patrick's Day with the Newark-Granville Symphony Orchestra and the Millennium Irish Dance Company performing some of Ireland's most exciting and joyous music. Grab your favorite bonnie lass (or lad) and get yourself to The Midland Theatre to celebrate the luck of the Irish!
Steven Curtis Chapman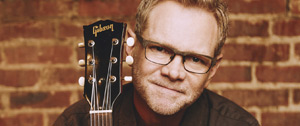 Over the past 20 years, the worship music movement has become the forefront of Christian music as an industry. Nearly every artist has left his or her mark on it over the years, contributing to a rich tapestry of musical expression all aimed at directly praising God—either as individuals or as a corporate body. But it's a genre Steven Curtis Chapman, who has earned more awards than any single recording artist in Christian music history, has never contributed to—until now.
Click here to read more.
Thompson Square
Midland 295 Series sponsored by Explore Licking County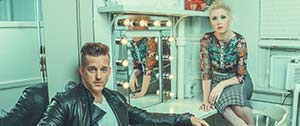 The duo of Keifer and Shawna Thompson are a force to be reckoned with in the modern day Country music landscape. International Country music stars, Thompson Square has topped the radio charts....
Click here to read more.
Mike Albert + Big "E" Band
with Ed Enoch and The Stamps Quartet
Gospel and Inspirational Concert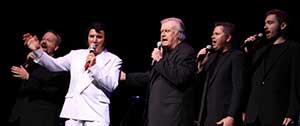 Join Mike Albert, the man behind "The Ultimate Elvis Experience" and his Big "E" Band along with Ed Enoch and The Stamps for a concert overflowing with all of your favorite Gospel and Inspirational music.
Click here to read more.
WAR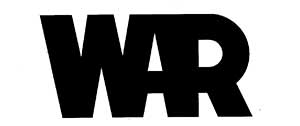 The year was 1969, and these 'kids' had the nerve to carry the name WAR at a time when peace was the slogan in an anti-Vietnam America. "Our mission was to spread a message of brotherhood and harmony".
Click here to read more.
LeAnn Rimes
LovE Is LovE Tour Acoustic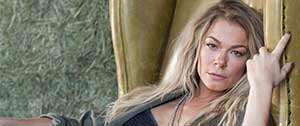 Globally, she has sold more than 44 million units, released over 40 charted sings, won two Grammy® Awards; 12 Billboard Music Awards; two World Music Awards; three Academy of Country Music Awards; one Country Music Association Award and one Dove Award. Most recently the powerhouse vocalist was honored with the Ally of Equality Award by the Human Rights Campaign for her 20 years of support of equal rights.
Click here to read more.
The Barefoot Movement
Stage Door Cabaret Series sponsored by Huntington Bank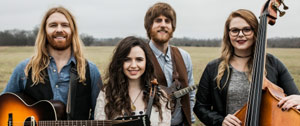 Whether you're seeking emotional ballads or rip-roaring barn-burners, you can expect a collection of music that offers something for everyone. With two full length albums, an EP of traditional music, several cross-country tours, and appearances at some of the top bluegrass festivals in the United States already under their belt, the possibilities for this act are endless.
Click here to read more.
Season Finale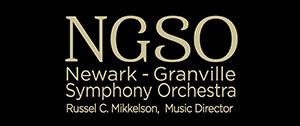 The NGSO, under the direction the new music director Russel Mikkelson, ends our season with one of Stravinsky's most popular pieces, The Firebird Suite. This magical piece is one of the most famous and inspiring symphonic works ever written. It truly promises to be a thrilling finale for the NGSO's 13th season.