We are frequently adding great programming, doing ticket giveaways and much more, so stay connected with us!
Without the generosity of The Midland Theatre family and friends, we would not be what we are today. There are a number of ways you can be a part of something very special here at The Midland Theatre.
Kroger Rewards
Kroger will donate to The Midland Theatre every time you use your Kroger Plus Card!
Annual Fund Donation
Become an Annual Fund Member of $100 or more and gain ticket access before the public.
Amazon
Shop on Amazon.com using this link and Amazon will make a donation to The Midland Theatre.
The Wonder Bread Years
Coalition of Care Benefit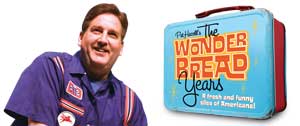 In these days of healthy fanaticism, saying you eat Wonder Bread is sort of like admitting to watching three or four hours of game shows and soap operas every day. In fact, the phrase "white bread" has become a fashionable put-down, meaning that someone or something is bland or uninteresting.
Pat Hazell is one of the original writers for NBC's Seinfeld, a Tonight Show veteran, a critically acclaimed playwright and a contributing commentator to National Public Radio. He is recognized for his genuinely funny Americana humor and his salute to nostalgia.
Click here to read more.
Nitty Gritty Dirt Band
Opener: Denison Bluegrass Ensemble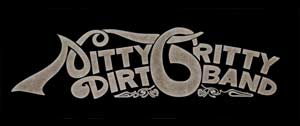 With multi-platinum and gold records, strings of top ten hits such as "Fishin' In The Dark" and "Mr. Bojangles", multiple Grammy, IBMA, CMA Awards and nominations, the band's accolades continue to accumulate. Their groundbreaking "Will The Circle Be Unbroken" album has been inducted into the U.S. Library of Congress as well as the Grammy Hall of Fame. NGDB's recording of "Mr. Bojangles" was also inducted into the Grammy Hall of Fame in 2010. In 2014 "Fishin' In the Dark" was certified platinum for digital downloads by the RIAA.
Click here to read more.
The Currys
Stage Door Cabaret Series sponsored by Huntington Bank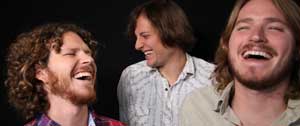 Brought together by family ties and a shared appreciation for folk, pop-rock, and roots music, The Currys are an Americana trio featuring Jimmy, Tommy, and Galen Curry. They're relatives — two brothers and one cousin, to be exact — and like many family groups, their songs are anchored by the sort of elastic, entwined harmonies that only seem to exist among kin. On their second record, West of Here, their songwriting chops match those interlocking voices, with all three members contributing songs to an album that deals with the constant search for one's home.
Click here to read more.
Gallagher's Joke's On You Comedy Tour
with special guests Artie Fletcher and Bob Nelson
This performance contains ADULT HUMOR.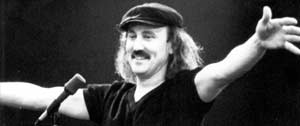 Sure, he's the famous watermelon smasher. Yes, he literally INVENTED the television stand-up comedy special. Absolutely, 14 Showtime specials is a big deal. And certainly 3,500 live shows to capacity crowds is worth mentioning. But how about that he is the reason they invented Comedy Central? Or that before him no one ever had that level of interaction with a live audience? Or that he was the #1 comedian (in ticket sales and ratings) for almost 15 years? Gallagher has led an extraordinary life, with an even more spectacular career. His fanbase is one of the most loyal there is, and he rewards them every chance he gets.
Click here to read more.
The Nutcracker
Presented by The Central Ohio Youth Ballet
November 25, 2016 @ 8:00pm
November 26, 2016 @ 2:30pm
November 26, 2016 @ 7:30pm
November 27, 2016 @ 2:30pm
Tickets: $22-$11 (some ticketing fees may apply)
Buy Tickets Online or call 740.345.5483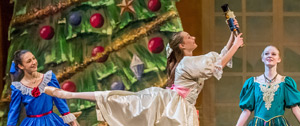 The magic starts with a little wooden doll. When the young Clara falls asleep, suddenly visions of sugarplums are no longer dreams. Dancing snowflakes dazzle her eyes. Toy soldiers come to life and battle the evil, Mouse Queen! Enter into the Land of Sweets and come see Central Ohio Youth Ballet's The Nutcracker, Thanksgiving weekend. The magic is ever expanding: now with new costumes, backdrops, and choreography! Come dream with us!
Click here to read more.
Newark-Granville Symphony Orchestra
A Very Merry Holiday Pops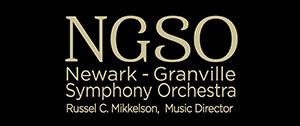 Two-time Grammy winning conductor, William Boggs leads the NGSO performing Holiday music for your whole family. Choirs from Newark and Granville High School will join in for this annual NGSO tradition, a great start for everyone's Holiday season. And, if you're on the nice list, Santa is sure to make a visit!
Switchback: A Midwestern Christmas
Sponsored by The Granville Investment Group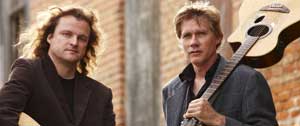 Join us for one of the best Christmas shows on the planet! A Midwestern Christmas with Switchback evokes memories of yesterday with a nod to the popular live television Christmas specials, the mandatory Christmas recitals, and around-the-town caroling! Join Marty and Brian in singing your Christmas favorites, ring in the season by being part of the "Car-Key-Choir" and revel in the homespun, Midwestern tales and humor that will leave you as warm as a Yuletide fire!
Click here to read more.
The Polar Express
Sponsored by Hopewell Federal Credit Union
December 17, 2016 @ 2:00 and 7:00pm
Tickets: $6 (adults) and $5 (seniors and students)
Tickets are available at the door or call 740.345.5483.
This is a reserved seating performance!
Santa will be available to visit with the children beginning at 12:30! We will cut off the line to see Santa at 1:30 to ensure the film begins on schedule.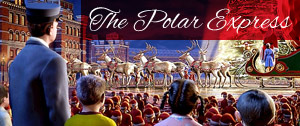 Tom Hanks plays the train conductor of a magical train heading for the North Pole, in addition to five other parts. Based on a storybook written by Chris Van Allsburg, the Christmas story tells of a boy who has reached an age when he begins to have doubts believing in Santa.
Click here to read more.
Newark-Granville Symphony Orchestra
Gold Rush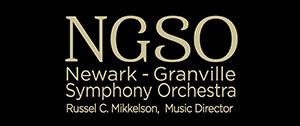 The Silent Movie returns! Experience the golden days of cinema at the Midland, as the NGSO performs a live score to Charlie Chaplin's greatest movie, Gold Rush. This Hollywood classic will be reborn with a brand new score by Denison professor and composer Ching-chu Hu.
Elden Kelly
Stage Door Cabaret Series sponsored by Huntington Bank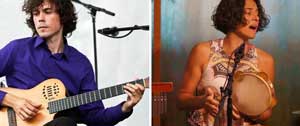 Young guitar virtuoso Elden Kelly teams up with fiery percussionist Carolyn Koebel to create an exciting array of rhythms and sound. Their exciting and impressive show features Elden Kelly and his mind blowing performances on the guitar, but audiences will also be delighted to witness his vocal skills on his own compositions and various instruments including the Turkish cumbus and the Glissentar, an 11-string fretless guitar. Elden will be joined by hand percussionist Carolyn Koebel and she will bring her own arsenal of drums and gadgets.
Click here to read more.
Newark-Granville Symphony Orchestra
Spotlight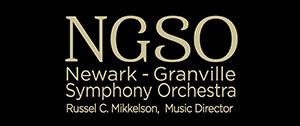 Oh, they are so virtuoso! Principal players of the NGSO will flaunt their skills with joy and bravado in a great evening of light classical favorites. See why our professionals are second to none as they perform well-known virtuoso showpieces. Their talent and skills will amaze and delight your whole family.
REPERTOIRE:
Brandenburg Concerto no. 5, Johann Sebastian Bach
Oboe Concert in F, Antonio Vivaldi
Eine Kleine Nachtmusick, Wolfgang Amadeus Mozart
Liberty Tango, Astor Piazzola
Megan Elk
Stage Door Cabaret Series sponsored by Huntington Bank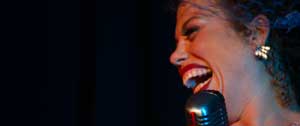 Miss Alexandra Huntingdon is the nom de plume of dynamic singer, songwriter, and performance-artist, Megan Elk. Her jazz and blues drenched original songs call to mind the early 20th century, while the scathingly subversive content of her lyricism is entirely modern day. Ever the show-woman, Miss Huntingdon's performances are noted for her passion for both grand avant-garde couture and audience participation.
Click here to read more.
Liz Longley
Stage Door Cabaret Series sponsored by Huntington Bank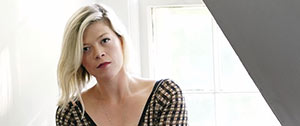 Longley confides with you as though you're sitting on the sofa with her in a talk that's intimate and vulnerable. And now, the Berklee College of Music graduate and award-winning songwriter is set to share her confessional songs with listeners on her self-titled album—her first after signing with Sugar Hill Records in December 2014.While Longley's songs and vocals invite complimentary comparisons to Shawn Colvin, Paula Cole and Nanci Griffith—all artists she's supported live—her latest effort spotlights a style all her own. Her voice and tone, touched with the slightest of country inflections, pours out like clean, crystalline water.
Click here to read more.
Newark-Granville Symphony Orchestra
Season Finale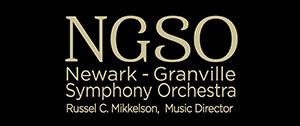 Our Season Finale takes us on a journey through time. Join conductor Luis Gabriel Biava and the NGSO performing music by The Great Masters - Beethoven, Ravel, and ending our 12th season with the magnificent Tchaikovsky Symphony No. 4.
REPERTOIRE:
Fidelio Overture, Ludwig van Beethoven
Rapsodie Espagnole, Maurice Ravel
Symphony No. 4, Pyotr Ilyich Tchaikovsky