We are frequently adding great programming, doing ticket giveaways and much more, so stay connected with us!
Without the generosity of The Midland Theatre family and friends, we would not be what we are today. There are a number of ways you can be a part of something very special here at The Midland Theatre.
Kroger Rewards
Kroger will donate to The Midland Theatre every time you use your Kroger Plus Card!
Annual Fund Donation
Become an Annual Fund Member of $100 or more and gain ticket access before the public.
Amazon
Shop on Amazon.com using this link and Amazon will make a donation to The Midland Theatre.
Yellow Bus Series
Sponsored by Mortellaro McDonald's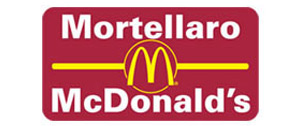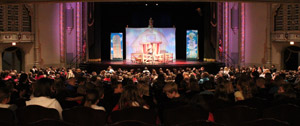 Young people learn in many ways. The emotional rush of a live performance could be the key to unlocking a world of learning. With generous support from Mortellaro McDonald's, The Midland Theatre is thrilled to provide this experience for thousands of students each year.
Sharing the magic of the performing arts with your students, this series explores concepts like sequencing, retelling and comparing different versions of the same story. Beyond the academic merits, a field trip to the Midland may be a child's only chance to see a live show in a beautiful theatre. At just $5 per person, the value is undeniable. All performances are 45-60 minutes.
Thanks to the support from great organizations such as Mortellaro McDonalds, The Ohio Arts Council, The Licking County Foundation, The Limited, Kohl's Cares and Mary E. Babcock Foundation, we are able to provide some financial assistance to help offset the cost of attending these special performances. Funding is limited, and The Midland Theatre may not be able to accommodate all financial needs, so prompt response is of the utmost importance.
For more information on the Yellow Bus Series, please contact Melissa Smith at 740.349.9218 x 5 or at melissas@midlandtheatre.org.
To download a copy of The Yellow Bus Series Flyer, right click and select "save as" here.
Doktor Kaboom! "Live Wire - The Electricity Tour"
April 6, 2016 9:30am & 12:30pm | Grades 4-6
April 7, 2016 9:30am & 12:30pm | Grades 4-6
Grab your lab coats and safety goggles, because this one-man show can be explosive! Doktor Kaboom is back by popular demand with an all-new interactive science comedy show, this time focused on the amazing power of electricity. Our favorite stand-up scientist with the thick German accent will keep crowds transfixed and rolling on the floor with his increasingly spectacular experiments. With his hilarious improvisational style, no two shows will be exactly the same--you may even be called on stage to help with one of his zany demonstrations! If you're ready to get psyched about science, just say "ja!" to Doktor Kaboom!"