We are frequently adding great programming, doing ticket giveaways and much more, so stay connected with us!
Without the generosity of The Midland Theatre family and friends, we would not be what we are today. There are a number of ways you can be a part of something very special here at The Midland Theatre.
Kroger Rewards
Kroger will donate to The Midland Theatre every time you use your Kroger Plus Card!
Annual Fund Donation
Become an Annual Fund Member of $100 or more and gain ticket access before the public.
Amazon
Shop on Amazon.com using this link and Amazon will make a donation to The Midland Theatre.
Missoula Children's Theatre presents Blackbeard The Pirate
July 25, 2015
Tickets: TBD
Auditions: July 20, 2015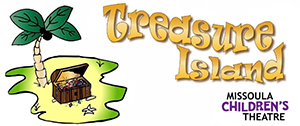 What starts as a lazy day at the beach quickly turns into mystery and adventure when the search for Blackbeard's treasure begins! Tales both past and present launch a group of beach bums to action in search of untold riches. A cast of colorful characters begins to reveal the secrets of Blackbeard's amazing treasure. Can we trust a group of crabby crabs or melodious mermaids? Do the scary seaweed creatures or savvy sailors know where "X" marks the spot? Will the precocious parrots or cantankerous crocodiles lead the way? And just who is Jolly Roger, and how does he know Sam the Clam? Most important of all, where have Blackbeard and his crew hidden their legendary treasure? Grab some sunscreen, come on down to the beach, and get ready to solve the mystery of Blackbeard the Pirate!
Each summer the Missoula Children's Theatre touring production arrives at The Midland Theatre complete with costumes, scenery, props, and makeup – everything it takes to put on a play, except the cast. 60 local campers (Grades 1-12) rehearse with the MCT team throughout the week and present two public performances on The Midland Theatre's Main Stage on Saturday. This educational (and fun!) project helps participants develop skills in creativity, social interaction, goal achievement, communication, and self-esteem.
July 21-23, 2015
Fee: TBD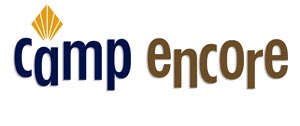 Each summer, The Midland Theatre along with Missoula Children's Theare present a series of theatre workshops we call, Camp Encore. These workshops and schedule times are still to be determined. We will have it posted as soon as possible.